Anaheim Window Replacement
While the eyes are considered the windows to your soul, your windows are the eyes of your abode.
Windows allow the vibrancy of the sunlight to add warmth to your house which makes a dwelling feel like home. Your windows also serve as a layer of protection against intruders, dirt, debris, rain, and pests.
Eventually, your windows will feel the effects of time. Your once comfortable home will start to feel drafty which will increase your energy bills. Next thing you know, you have some uninvited guests looking to escape the rain or make your home their home.
When your window starts showing wear and tear, look no further than OC Window Replacement. We are your local Anaheim, CA window and door replacement contractor!
Call OC Window Replacement at (949) 288-4288 for a Free Consultation & Estimate!
When to Replace Your Windows
Considering a whole-home window replacement in Orange County? It may make more sense than single window replacement or repair. It will ensure consistency and attractiveness to your home. Not to mention your deluxe windows are now stronger and durable brought by a new window technology.
The California weather requires much more than a standard, outdated, single-hung window. At OC Window Replacement, we help keep your family and home secure and dry during unsafe weather conditions with beautiful energy-efficient windows.
Home window replacements are also perfect when you are remodeling your home, building an addition, or simply want an update. If your old windows are beginning to pull away from the wall, then it is also time for window replacement. We have the perfect solution for your various needs from vinyl replacement windows to replacement wood windows. Better yet, complete the look with new replacement doors as well!








It is easy to achieve the home exterior look that you've always wanted by taking advantage of our replacement windows and door services. You can choose from available door replacements along with your window services. While some window companies are focused on making money, we are your California window replacement company, focused on making your home look exactly as you imagine, while saving you money.
Whether looking for complementary entry doors, sliding doors, garage doors, or looking for quality products that will stand the test of time, we are the right Anaheim window and door replacement company for you!

Benefits Of Replacement Windows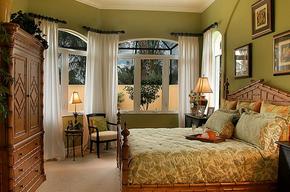 The aesthetics of your home will significantly improve with the replacement and installation of brand new windows and doors.
Aside from aesthetics, upgrading your windows increases your home's resale values. It is one of the best home improvement decision to retain the value and get your money back during resale.
Your new windows will bring multiple benefits:
No leaks
Added curb appeal
Increased security and protection
Maintenance free – Other than routine cleaning
High energy efficiency
Reduced noise
Installing our top-of-the-line impact windows provides your home with an extra layer of protection against storms, weather, pests, and intruders.
We can assist you with your various needs from individual to whole home window replacements. Our complete window replacement services include consultation, new window design, and professional window installation, meaning we are the only Anaheim window replacement company you will ever need.
Window Replacement Specialist
Let OC Window Replacement bring beauty, value, and security to your home with high-quality window replacement services.
When upgrading your home, our door and window replacement experts are committed to providing high-quality customer assistance and careful attention to details with our excellent products and services.
Call OC Window Replacement at (949) 288-4288 for a Free Consultation & Estimate!